Featured Events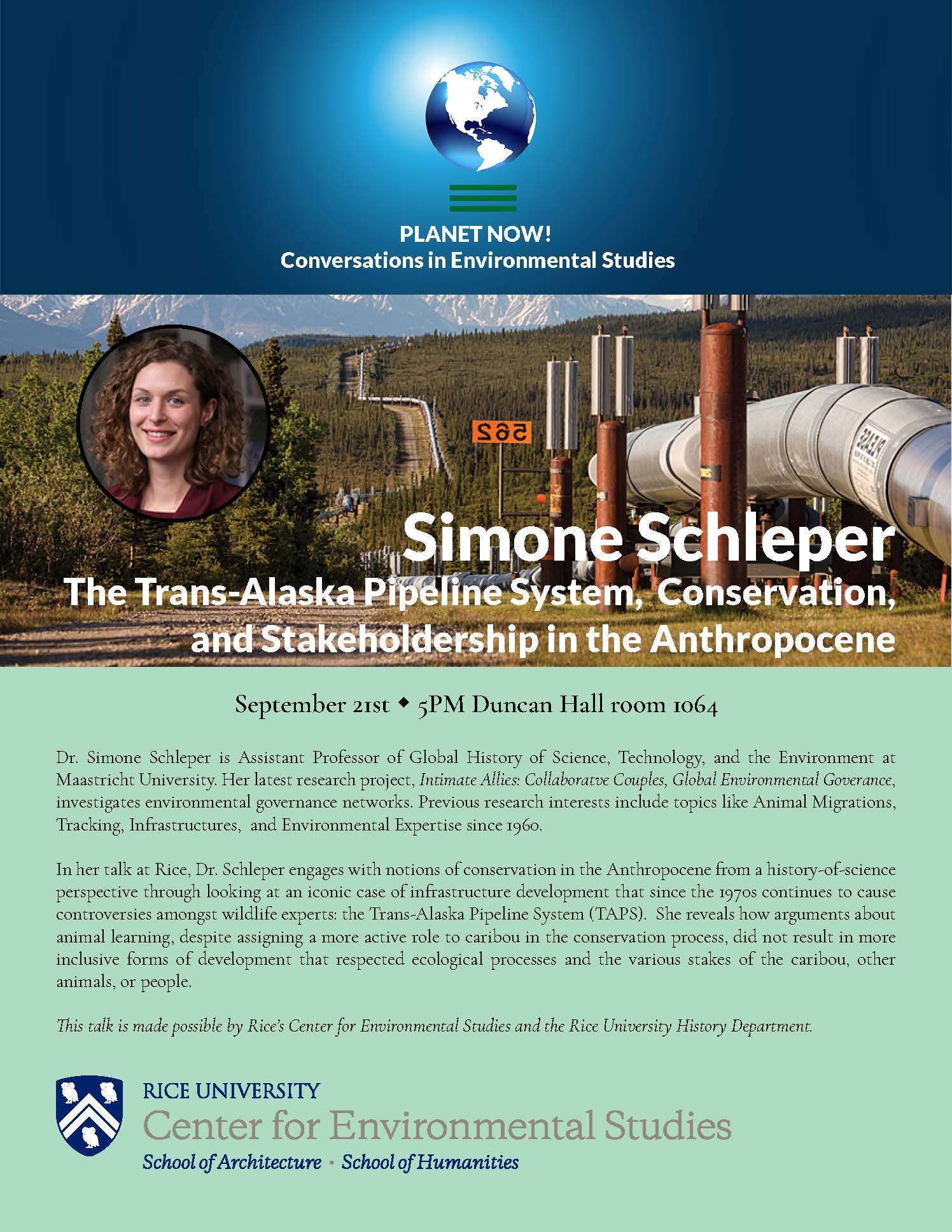 Simone Schleper | September 21 | 4 PM | Duncan Hall, Room 1064
Dr. Simone Schleper is Assistant Professor of Global History of Science, Technology, and the Environment at Maastricht University. Her latest research project, Intimate Allies: Collaboratve Couples, Global Environmental Goverance, investigates environmental governance networks. Previous research interests include topics like Animal Migrations, Tracking, Infrastructures, and Environmental Expertise since 1960.
Learn more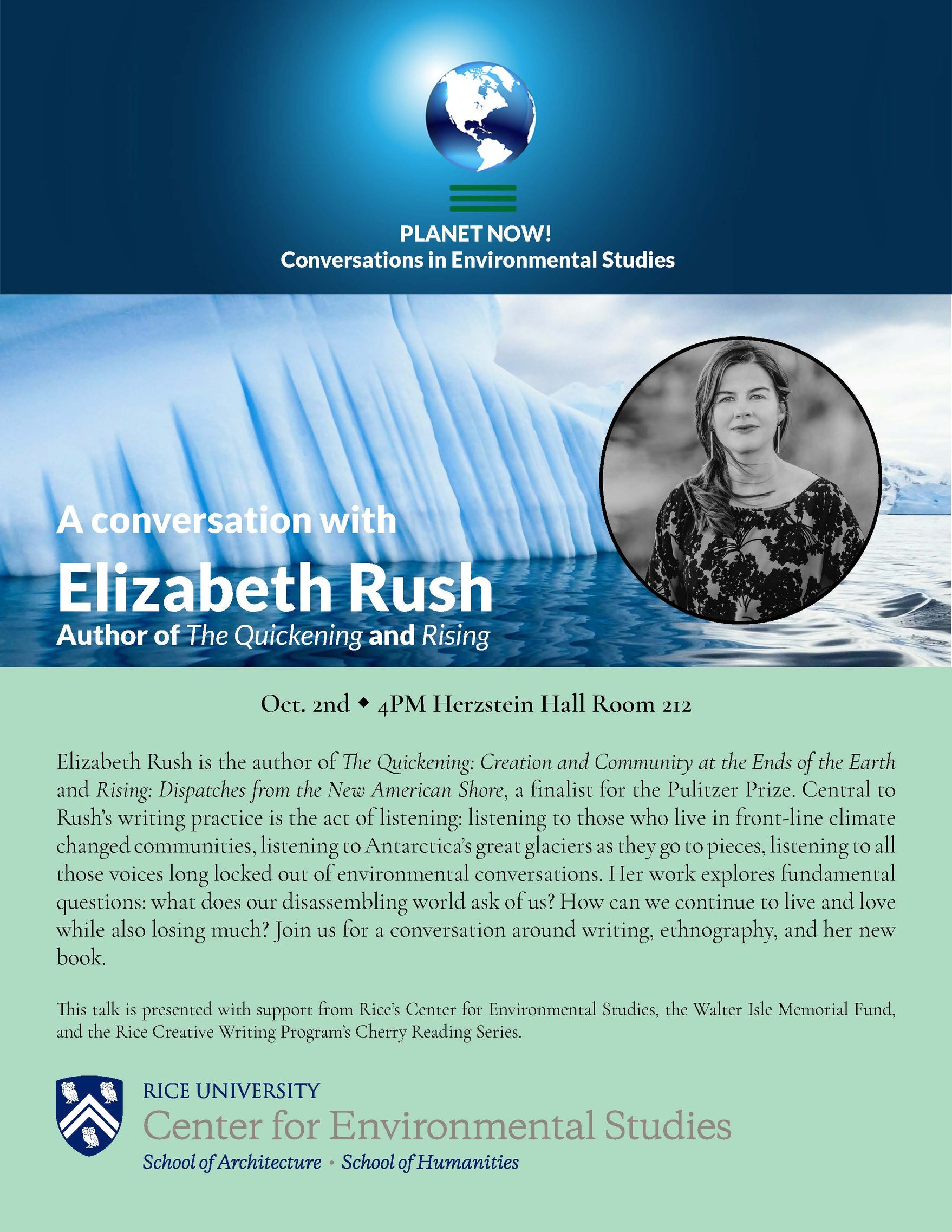 Elizabeth Rush | October 2 | 4 PM | Herzstein Hall, Room 212
Elizabeth Rush is the author of The Quickening: Creation and Community at the Ends of the Earth and Rising: Dispatches from the New American Shore, a finalist for the Pulitzer Prize. Central to Rush's writing practice is the act of listening: listening to those who live in front-line climate changed communities, listening to Antarctica's great glaciers as they go to pieces, listening to all those voices long locked out of environmental conversations. Her work explores fundamental questions: what does our disassembling world ask of us? How can we continue to live and love while also losing much? Join us for a conversation around writing, ethnography, and her new book.
Learn more